Women @ JPL

Welcome to
Women@JPL
Looking today at photos of the early moon missions, one of the most noticeable features of the control room is the scarcity of women. Seeing those images today makes us appreciate the brilliant women who have played critical roles in space exploration all the more, from the "human computers" of the 1950s to the female engineers at the forefront today.
JPL has long been the beneficiary of the work of bright, inspired women. Today they work side by side with the men on the missions to chart new paths into the unexplored realms of our universe.
We have selected 14 women out of many at JPL to exemplify how far we have come. They come from a variety of backgrounds and different parts of the world, but they hold certain qualities in common: a sense of wonder about the night sky and the secrets it holds, a determination to push themselves beyond the boundaries of the "norm," and more.
We are so proud of the Women@JPL. We hope you are as inspired by their stories as we are.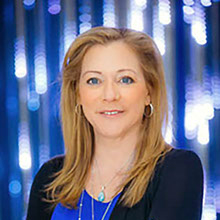 Leslie Livesay
Director, Astronomy and Physics, JPL
Cinzia Zuffada
Associate Chief Scientist, JPL